Meet the Staff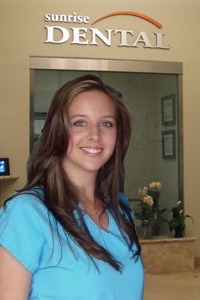 Morgan Williams - Sunrise Dental Center Office Manager
Morgan is our friendly Office Manager and Registered Dental Assistant (RDA). She has been with Sunrise Dental Center since 2008 and is an integral member of our family. She is currently pursuing studies in Dental Hygiene. Always pleasant, Morgan is a loving mother and also regularly participates in children's community events.
This email address is being protected from spambots. You need JavaScript enabled to view it.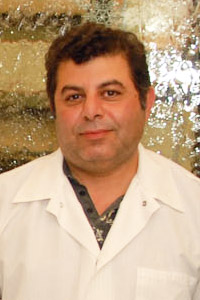 Alex - Sunrise Dental Center In-House Implant Denture Technician
flossy

- Sunrise Dental Center Mascot
flossy is the official Sunrise Dental Center mascot. She is responsible for educating our patients from children to adults regarding oral health. flossy is a baby tooth with a curled floss tail. In its spare time flossy likes to keep herself clean and shiny.

flossy and the mascot image are registered servicemarks of Sunrise Dental Center and Ong Shao Dental, Inc. All rights reserved. © 2010-2013 All Rights Reserved.