Sunrise Dental Center - Dental Blog
"Magnetic" tongue piercing - danger lurks beyond your mouth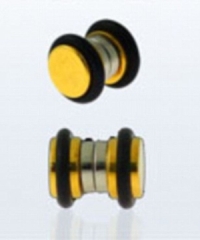 News from your Orange County dentist...
"Magentic" tongue piercings might sound like a shortcut to the real thing. But recent news reports otherwise. A 13-year-old boy who accidentally swallowed his "magnetic" tongue piercing was rushed to the hospital. Apparently the magnetism of these little studs were so strong, they "can tear holes in organs or intestines as the magnetic force pulls them together." Not fun! Wish him a speedy recovery and make sure to warn the teens in your life to stay away from this one.
News article here: https://www.nydailynews.com/new-york/brooklyn-boy-13-hospital-swallowing-fake-tongue-ring-article-1.1005473?localLinksEnabled=false
Have any questions? Feel free to give us a call, email or message us on Facebook! We're always here for our family.
Sunrise Dental Center: Taking care of your smile, always, in good times and emergencies. Even as your emergency dentist for those moments in need.
Fountain Valley Concert in the Park
Fountain Valley Chamber Business Expo Event at the Summer Concert Series ~ July 26, 2012
We had a blast again at this year's Business Expo featuring Proud Mary - Tina Turner Revue. Many thanks go out to the FV Chamber! Sharing some snapshots...
See more photos at our Gallery
Sunrise Babies at Kid's Club
This summer we welcome three new Sunrise Babies to Kid's Club.
Our Office Manager, Morgan, with her darling son Axel; our Dr. Mai with sweet little daughter Charlise (with Dr. Steven), and our Marketing/Operations Guru, Jean with her precious little girl, Grace.
And now for some Baby Dental Tips:
When should I bring my baby to the dentist?
A good age to start bringing kids is age 2. Depending on their temperament, you may want to use a mechanical toothbrush for them to get used to vibrations for their first dental visit.
However, if parents notice brown spots or white spots, bring your kids in earlier.
What dental care should we do before 2 years old?
Before they can swallow, use a toothpaste without flouride. Toothpaste with Xylitol is good for fighting cavities. Look for toothpaste that is natural (not artificial) and check where its made from.
Make sure to brush their teeth right away if they drink juice or eat sweets, etc. Do not wait till the evening as plaque will build up within minutes, so make sure to bring a travel toothbrush when going out.
Welcome Costco to Huntington Beach
We're excited to welcome Huntington Beach Costco as our newest neighbor at Bella Terra! Costco officially opened on May 2nd, Wednesday with lots of food, cheer and fun! Check out these photos of Costco's Huntington Beach Grand Opening:
Already packed to the brim...
Celebrating Costco at Huntington Beach, Bella Terra's Grand Opening :)