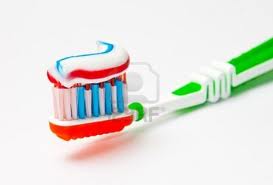 And the answer is... Yes!
With a severe flu season all around the country this year, even a few of our friends have been hit with the horrible bug. Just as we've been telling our friends, we want to remind our patients as well... that after you have recovered from your cold, one of the most important steps you can take to avoid becoming reinfected is by replacing your toothbrush.
In general, to practice good toothbrush hygiene make sure you:
1. Wash you hands before and after each brushing
2. Make sure your toothbrush is always airing dry after each use
3. Replace it at regular intervals (3-4 months)
Check with us at our Orange County dentist location if you have any questions!