Sunrise Dental Center - Dental Blog
Guide to Teeth Whitening
Patient Advantages at Sunrise Dental Center
FREE LIFETIME TEETH WHITENING
At Sunrise Dental Center we offer patients special patient advantages for being an active and regular patient. Learn more about Free Teeth Whitening...
---
Guide to Teeth Whitening
Nowadays, the plethora of teeth whitening options are not only confusing, but also vary widely in their effectiveness, cost and comfort. To help our patients get a better grasp, today we're showcasing a guide to teeth whitening from Sunrise Dental Center, your
Orange County dental office
.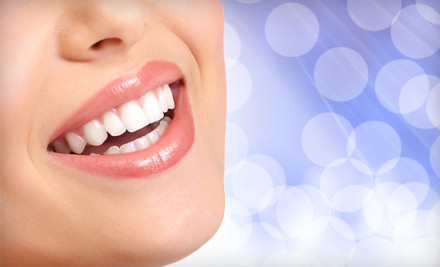 Three Ways to Whiten Teeth

1. Professional Bleaching
Professional bleaching is done by a professional at a dental office. It requires an appointment and often will require multiple appointments to complete the process. Each appointment can last from 30-90 minutes. Bleaching is usually done by laser treatment where a bleaching gel is applied onto the teeth, then the laser activates the gel. The cost for properly done Professional Bleaching is anywhere between $500 to $1000.
2. Store-bought Kit
At the store, you can find many types of kits. The following are some of the types you will see in a store:
Strips: A strip for your mouth coated in a bleaching agent, that is applied to the teeth and left on for normally 30 minutes. Strips need to be applied every day until your desired shade is reached, which is usually around 14 days. Strips tend to be anywhere from $30-$60.
Gels: These typically come in a bottle and brushed onto the teeth with an applicator. Unlike the strips, there is no plastic strip covering the gel, but works similar to the strip. Gels tend to be the cheapest, starting around $10.
Trays: Trays tend to be considered the most effective in-home option. The bleaching agent is injected into the tray and then the tray is placed over the teeth. These typically stay on for 15-20 minutes. This procedure is normally repeated one or two more times to achieve the results. Trays tend to be the priciest, ranging from $80 to $300.
3. DIY Remedies
DIY remedies do not work nearly as well as store-bought or professional treatment. But most importantly are easily misused and results in damage to your oral health. Some home products that are used for this purpose includes, baking soda, lemon and etc. But again, these are easily misused and end up damaging the tooth enamel, whilst achieving weak results at best.
Whitening toothpate is another home remedy solution. While these do work over many weeks, whitening toothpaste is more abrasive than regular toothpaste, which helps whiten but also may damage the tooth enamal, causing worse problems down the road. If using a whitening toothpaste, make sure it has the ADA Seal of Approval and follow the instructions carefully.
Teeth whitening is a wonderful way to improve your smile and overall appearance. However, many home remedies and store-bought products are often misused and end up damaging your oral health instead. Regardless of which option you choose to go with, make sure to check first with your dentist about the pros and cons of each, as well as the safety of your pearly whites.