Sunrise Dental Center - Advantage - Location and Convenience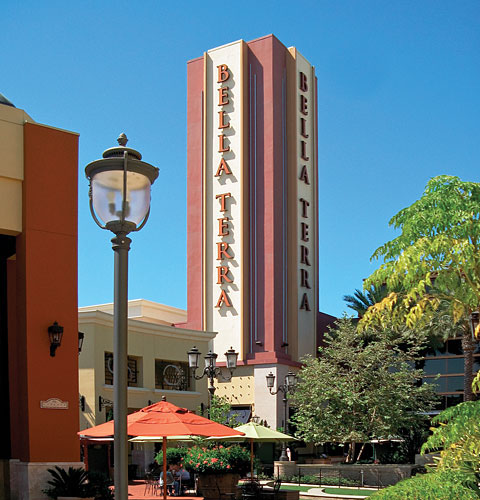 Sunrise Dental Center in Bella Terra of Orange County

Convenient Hours
Our office is opened Mondays  & Wednesdays from 9am to 6pm, Tuesdays & Thursdays from 9am to 8pm, and Saturdays 10am to 2pm. Weekend and Evening appointments are available upon request. Please contact us for more information on our clinic hours.
Dental Emergencies? No Problem
Dental Emergencies are always welcomed here at Sunrise Dental Center in Bella Terra. Whether it's a broken tooth, sensitive teeth, broken dentures to even special needs, our doctors and staff are always ready to provide you with great service. In most cases, we can take care of your emergency needs in one visit, same day. Our in-house dental lab and laboratory specialists in most cases can repair or remake dental crowns and bridges, restore broken fillings, treat root canals, perform extractions and even place dental implants & crown the same day.
Bella Terra Shopping Mall
Sunrise Dental Center is located in the Bella Terra Outdoor Shopping Village located in Huntington Beach, California. Opened in the Fall of 2005, Bella Terra became an instant success in north Orange County with its variety of popular restaurants and shops. A 20-screen movie theater, open air atmosphere, frequent live events, family friendly activities and over 2000 available parking spaces, Bella Terra redefines the Surf City lifestyle. Relaxing atmospheres, convenient location, ease of transportation, family friendly environment, safety, and European style design make Bella Terra the ideal new location for Sunrise Dental Center.
The Italian Village themed Bella Terra has over 70 shops and restaurants. Major tenants includes Costco, Century 20 Movie Theater, Kohl's, Burlington Coat Factory, Bed Bath & Beyond, REI, Cheesecake Factory, Macaroni Grill, California Pizza Kitchen, Barns and Noble, Islands, Jamba Juice, Staples, Starbucks, Pei Wei, Corners Bakery, and World Market. Our patients enjoy the best services and amenity inside the clinic and out in the mall here at Sunrise Denta Center. While our patients' CEREC restorations are being designed and made in our in house lab, we offer our patients a stroll around the mall and enjoy refreshment from Jamba Juice, Starbucks, Peet's Coffee and Tea, Corners Bakery and more.
Bella Terra Shopping Mall is located on 405 Freeway & Beach Blvd. Take 405 Exit to southbound Beach Blvd. exit. Turn right on Edinger Ave. Sunrise Dental Center is located on the west side of the shopping mall on the first floor across from Costco Gas Station.