Everyday, we practice and uphold our philosophy of treating and advising our patients as we would our own family members. By the same token, we also reward our patients for keeping up with their dental health with special patient advantage perks.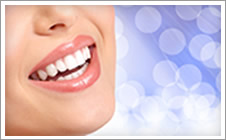 FREE LIFETIME TEETH WHITENING

Receive a free teeth whitening refill to keep your pearly whites shiny at your Annual Cleaning Sessions after initial purchase of a Teeth Whitening Tray for active regular patients. Ask for details.
This perk program is offered to all our new and existing patients.
First we would like to see you for an initial exam, cleaning and x-rays. Call the office at (714) 890-1700 to set up your appointment or use our online appointment service.

Then once your teeth are cleaned and healthy, purchase a teeth whitening tray for your first whitening with us.

If you keep your regular dental checkups 2 to 3 times yearly, we will be happy to supply you at each checkup appointment with a whitening touchup syringe at no cost to you.
To be eligible for our Free Whitening for Life program, you need to meet the following requirements:
Must be 8 years of age.
Must have a healthy mouth.
Keep your recommended cleaning appointments.
All accounts must be current (no outstanding bills).