Huntington Beach Dentist - Your First Dental Visit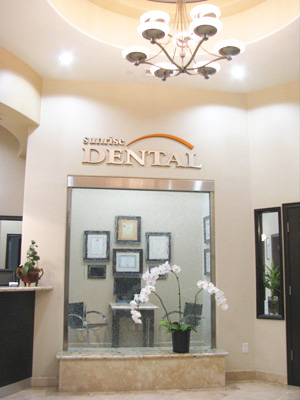 Your First Visit
A beautiful, healthy smile is an important aspect of your overall health and mentality. Taking care of today's problems will not only help you avoid serious health issues, it will also help maintain your smile. That's why Sunrise Dental does everything possible to make sure that your first visit is as simple and comfortable as it can be.
Digital X-Rays* and Digital Photography
For your first visit we will take digital x-rays & full mouth digital photography to complete a comprehensive exam of your entire mouth. X-rays are also important for denture wearers to determine adequate denture bone support, check for bone fractures, cysts, tumors, lesions, and sinus issues.
*Digital x-rays emit only 1/8 radiation of regular x-rays
Teeth Cleaning
As a part of your oral hygiene care, regular teeth cleanings remove dental plaque from teeth and prevents cavities.
Oral Cancer Evaluation
An examination of the oral cavity as a whole, not just your teeth, helps early detection of any possible issues.
Smile Evaluation
Your teeth and smile often make the first impressions in your daily life. Our Doctors evaluate the esthetics of this important facial feature with you to discover any areas you may wish to improve.
Financial Flexibility
We'll help you evaluate your level of insurance coverage and financial options. We offer a full range of financial payment plan options and accept most major PPO insurance.